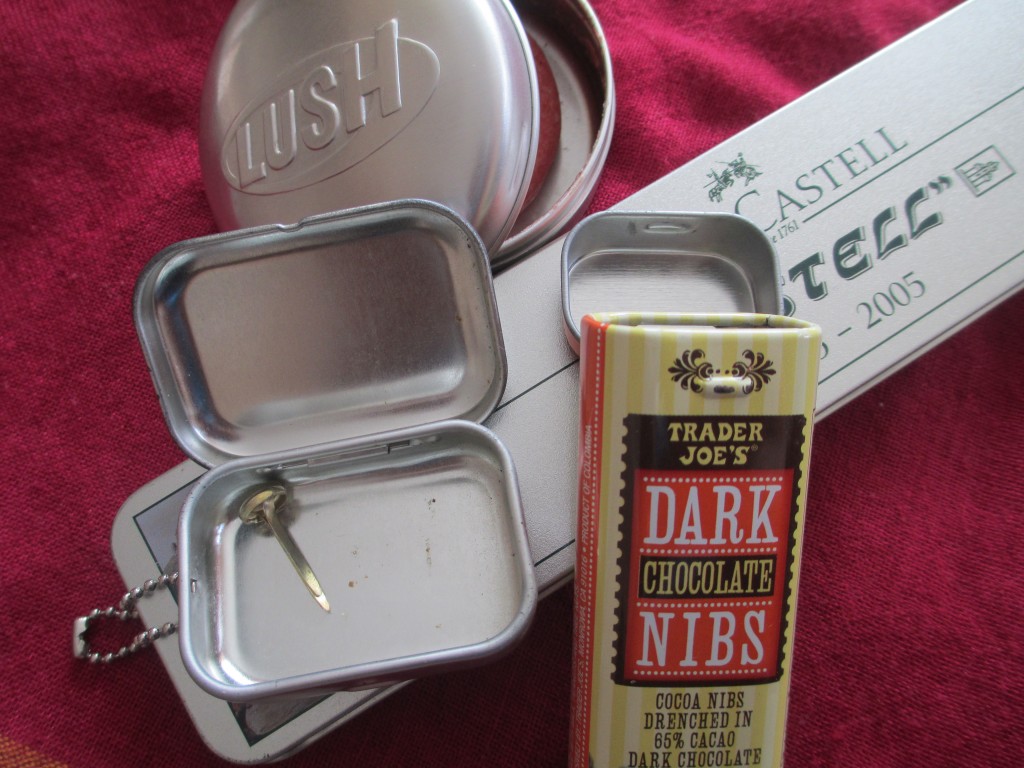 Truth be told, I'm a bit of a hoarder of tins. I'm not talking about tinned food, but those cool little tins you get things like travel sweets or mints in. Over in North America, there is one particular brand of mints that seems to have a cult following because of their tins and lots of people are altering them in creative ways. In the spirit of reusing, repurposing and just plain making do as many of us who live on the hoof have occasion to do, here are a few of the interesting things I've found people doing with these little beauties.
An Ipod dock by Autumn Bliss on flickr
An amplifier by sharonrosen on Flickr

A Geocache by psd on Flickr

Art by peregrine blue on Flickr

Or something to sell your art in by sarabbit on Flickr

Or just as something decorative to keep your little things in. Here's a nice one by pumpkincat210 on Flickr

I always seem to have some kind of little tin with me when I travel that is full of tiny necessities. I've used them as sewing kits, urban survival kits (safety pin, plaster/Band-aid, aspirin, emergency bus fare, etc), a first aid kit, small chocolate treats container, a notes holder, a holder for hair clips or jewellery and also for mini-business cards. I've even made a travel candle out of one once. What about you?
What have you reused small tins for?
P.S. Neither Altoids, Lush, Faber Castell nor Trader Joes paid me to write this, it just happens that they have nice tins.
Read more: