These are things you come across when you aren't really looking and then suddenly realise, hey, that's a third culture kid!
The Wild Thornberrys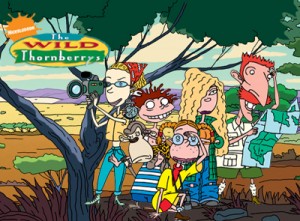 This animated Nickelodeon series followed the lives of the Thornberry Family who travel round the world in their caravan/ motor home filming nature documentaries. There are also two feature length films as well as a third one that included the characters from Rugrats. All can be bought on DVD and many episodes are now on Youtube. When featuring various countries, the writers got many small details correct but also many wrong. It's still an entertaining watch.
Wild at Heart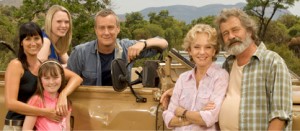 This series, now cancelled but available on DVD, is about a British Family living in South Africa. The father is a veterinarian and they run a game reserve. The cast changes slightly over the seasons but includes Amanda Holden and Haley Mills. There was also an American version but it was quite different from the original and focussed more on the lives of the teenagers in school. It did not run for as many seasons.
Mean Girls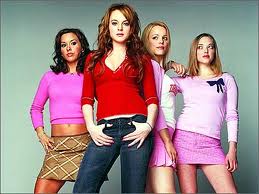 This 2004 film starring Lindsay Lohan took me by surprise. I had never seen a Lindsay Lohan film before when, stuck on the sofa with a flu one weekend,  this came on the telly. Once I'd watched the first 20 minutes it dawned on me that her character was a TCK. Her parents had raised her in "Africa" (I don't think it mentions which country) and had recently repatriated to the United States. The story is about how she discovers this new world of shallow high school girls and what a strange specimen they are. Something tells me that a TCK had a hand in the scriptwriting somewhere because they do, sort of, touch on what it's like to be this alien creature in a new world.
Have you seen any of these or do you know of any other shows or films which feature TCKs?
*All images copyright from the films and show they came from
Read more: